I'm not selling at 5 stores, my products are currently in 3 and 2 more on the way. You can see the side of my blog for a link to the stores I sell in. Right now I'm uploading 2 sets of furry trim to my stores, 1 dark set and 1 light. When they're up I will post previews and tell you which stores to get them in.
Well, I'm glad everyone liked the kit, I was happy with how it turned out for the most part. I think my favorite things in it were the butterfly, hop scotch #2, and the swing set. But maybe that's because I made them myself lol.
Once again, sorry about all the mix up with the tagger papers being with the full size. It's all fixed now.
Well, alot of people said they'd like an alpha to match, so here you go, an alpha freebie
Preview: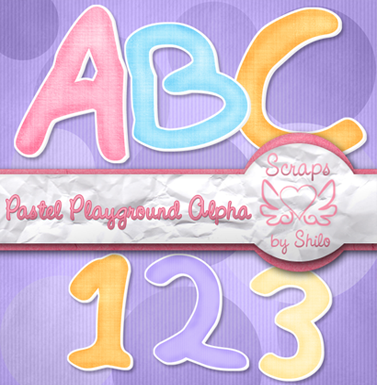 Also, here is Lil Furry Guy #4 freebie. He's supposed to be a nerd, I thought he was cute lol. Let me know what you guys think of him since I did something a little different this time by adding glasses and stuff.
Preview:
Enjoy and please let me know what you think if you download.