Firstly, since I'm selling in stores now, I'd like to sell more than just kits. So if you guys have any ideas, any at all, on products you'd like to see, whether they be embellishments or CU items or anything, please let me know and if I can, I'd be happy to make them and put them in my stores. If you ever even have a personal request of something, I can make it for you to purchase so don't be shy to ask. Also, if you have any ideas for a kit, just let me know and I'll try my best if I'm interested.
Ok so, with the freebie kit that I have coming up, the child one, I'm trying to come up with ideas for elements and having a hard time so if anyone has any ideas let me know. Something to match the papers I showed and as I said, I've made a chalk hop scotch. And don't forget to enter my contest to win my next PTU Kit, see details in my last 2 posts.
In other news, I'm now selling at 4 stores. My products are listed in 2 of them, and a 3rd one soon. Then tomorrow I'm getting started at my 4th store. I was accepted to a 5th but they charge fees and I can't afford that right now. 5 stores in my first week, I'm proud of myself lol. Right now, you can find my products in
Magical Scraps
and
Sweet Scrappin Design
. Soon my products will also be in
Benevolent Boutique
. Then tomorrow, I'm going to be getting started at
Ahhh Scrap!
. So hopefully all these stores go well for me and it all works out.
My products you can find in the stores include some of my tagger kits and I've just added CU Googly Eyes and Glitter Firework embellishments. They are already up in one store and will be up in the other 2 tomorrow. There are 9 different googly eyes and 9 fireworks. I decided to put the fireworks out because of my positive feedback from the freebie one I gave a few days ago.
Here's a preview of both:
So be sure to check out the stores I sell at and pick up some of my products if you like them.
Also, as I said, I've decided to do a Lil Furry Guy freebie line where I will give out a new one everyday. If you want a specific color, just leave me a comment saying what color, or even better, a color swatch or something of a color and I'll make it as one in my line. Or even any suggestions for facial expressions, let me know. I'm surprised at how much of a response I got on these and how many downloads there have been.
And now for the freebies.
The first freebie is Lil Furry Guy #3
Preview:
And sadly, this is the last Candy Land freebie but we're starting the Lil Furry Guy line, so hopefully you enjoy this one as much as you did the Candy Land. This time it's candy frames. Also included are some jelly like frames to match the swirls. There are alot of frames, the preview just shows one of them.
Preview: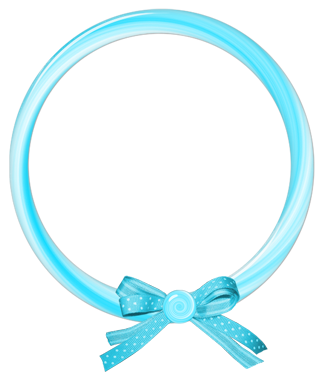 Enjoy and please comment if you download and let me know what you think, I read every comment on here and my 4shared.