Well, not much has changed, I'm still really busy. And I'm selling at 2 more stores now, I lost count on what I'm up to.
And now about the new freebie line. I decided to do some charms. I made 7, each with a different word, color, and shape. If I get a good response on these then I'll do another set next week. I'm giving out one everyday. If I do more, they won't necessarily be words, they could be shapes all based off the same theme, etc. So give me feedback on if you want another set or not. I'll put a poll on the side of my blog. Here's the first one. It's not actual size so don't just save the picture.
Preview: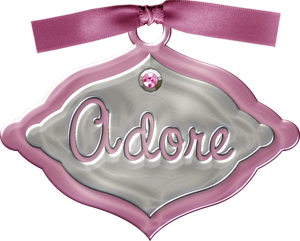 Enjoy and please remember to let me know what you think.