Ok well first of all, today ALOT of people who use 4shared had an abuse folder show up in their files. Some of them now can't even get into their accounts. I had an abuse folder show up and it's SUPPOSED to mean I have copyrighted files in my account. And that is so stupid because anything I have made has been made completely by me or from CU items. So why I have gotten the abuse folder, I don't know. And if someone reported me then maybe you should double check what you're reporting first and then go out and get a life. Not only is this happening to me but I know of over 30 other people.
So all in all, if my freebie files get deleted, I will make a new account and repost the bigger freebies for you guys to download. If any of my downloads are not working please let me know. It should be anytime now that they make it so I can't log onto my account.
Also, I'm working on my first action. In my last post, I talked about the princess castle I made completely from nothing in Photoshop so I'v decided to make it into a CU action and sell it in my stores. Not sure of a price yet.
Also, I plan on coming up with a new freebie line for you guys. Like the Candy Land and Lil Furry Guys where you get one a day and they all go together.
Here's Lil Furry Guy #8. I don't know how many more of these I will be doing. I'm not very happy with this one but yeah.
Preview: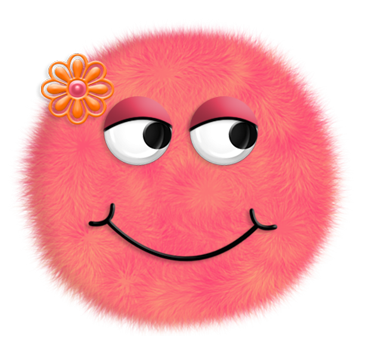 Enjoy and please comment.